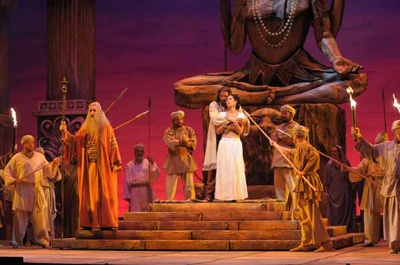 Chicago is home to a vibrant, thriving music community. Just two blocks north of Performers Music is the Symphony Center, whose halls ring with the epic tones of two world-class orchestras, the Chicago Symphony Orchestra and the Chicago Sinfonietta. The preeminent Lyric Opera of Chicago resides nearby in the historic Civic Opera Building, the second-largest opera auditorium in North America.
For those just visiting the city and looking for some lodging suggestions, some nearby options for hotels are the Congress Plaza Hotel, Hilton Hotels & Resorts, Travel Lodge Hotel in Downtown Chicago, The Palmer House, and the Renaissance Blackstone Chicago Hotel. There are also a number of good hostels in the area for visitors looking to experience the city on a tighter budget.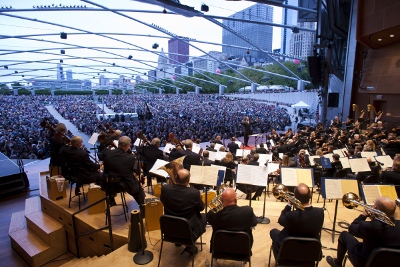 One of our favorite things about summer in Chicago is the yearly Grant Park Music Festival. The festival, which lasts through almost the entire summer, consists of free classical music being performed outdoors in Grant Park at the impressive Jay Pritzker Pavillion. That's right, it's free, outdoor classical music being performered all summer long beneath the Chicago skyline. Perhaps even more exciting are the open rehearsals that occur through the day, so anyone can go and watch these professional players and conductors prepare and put together these amazing shows.
Make Music Chicago invites Chicago musicians of all ages and skill levels to perform in a spontaneous day of music annually on June 21st. See their website for participation details!

Composer and friend of the store Joe Kreines's arrangements and compositions are available here.
Performers Music carries a wide selection of recorders of various types and brands, as well as plenty of recorder sheet music. The Chicago Chapter of the American Recorder Society can be found here.